Unique features and benefits our technologies and services offer are:
Measure deflection, displacement, movement and vibration
Reveal movement not visible to the human eye
Every pixel in the video becomes a sensor
See the bigger picture
Non-contact measurement
Visualisation of vibration data
Complementary CM tool
Revolutionises ODS analysis
Set up, acquire and visualise in minutes not days
Applications: Up to your imagination!
What's Motion Amplification®?
The Iris M™ is changing the way companies monitor billions of dollars worth of plant machinery, process lines, structures and other plant assets. The Iris M uses RDI Technologies' proprietary Motion Amplification® software to detect subtle movement and convert that movement to a level visible with the naked eye. By turning every pixel in the camera into a sensor, Iris M takes millions of measurements in a fraction of a second and it does this with no physical connection to your machinery or equipment. For the first time ever, you will be able to quickly and easily see and communicate what is invisible to the naked eye and transition to analysis and root cause problem solving.
How Does Motion Amplification® Work?
RDI's patented technology measures deflection, displacement, movement and vibration not visible to the human eye. We utilize video camera technology in conjunction with our software and processing algorithms to extract meaningful data. This technology turns every pixel in the camera's view into a sensor capable of measuring vibration or motion with high levels of accuracy.
The results lend themselves to a visualization of the motion. We can measure and quantify any structural assets that a camera can see. Motion Amplification™ is a proprietary video processing algorithm that detects subtle motion then amplifies that motion to a level visible with the naked eye which enhances the understanding of the components and interrelationships creating the motion.
Acquire data during normal operations
It is a revolutionary troubleshooting tool
Efficient and more visual alternative to traditional ODS
Effective communication tool between technical and non-technical resources
Software is easy to use and provides instant results
Completely non-contact solution
Why is Visualization So Important?
Imagine what you could do by visualizing faults in machinery, infrastructure, and human performance. You can look at numbers and analysis from tools like accelerometers, strain gauges and modelling software and still not be able to visualize what the problem is. Being able to see what is happening can change your perspective completely along with allowing more targeted and cost effective approach to fault analysis. There are tools to magnify an image or to offer point measurements on a machine or piece of infrastructure, but no real way to see what is happening live and over the whole asset until now. RDI offers the first non-invasive, simple, and cost effective way to visualize what is happening beyond what you can see with your eye.
"Our vibration diagnostic team performed the Iris M training. By this we received the know-how of optical vibration measurements. For years now, we practice successful motion amplification camera measurements in Nuclear Power Plants and on their components. The camera helps to understand the vibration behavior by getting quite fast an overview about vibration mode shapes. For example, the camera helps to figure out the source of high vibrations. The analyzation and visualization software allows the presentation of the measurement result to the customer within a short time. In case of questions regarding camera and software operation, Vims provided a great service regarding solving issues."
Christian Gratz
Installed Base Services, Life Time Management IBGSL
"The delivery of the Iris-M system was made quickly from the moment the contract was signed. The course material was clear and understandable to everyone. The instructor was very effective in achieving the course objectives. The practical examples during the training were very helpful. The online certification exam was conducted in a professional manner. There were no questions that were not understood by the students. It was a pleasant week with Vims trainer. We hope to succeed in the shortest time by implementing the Iris-M system to discover all its facilities and advantages."
Floroiu Petre
Head of Maintenance Support Services, CNE Cernavoda
"Die angeschaffte Motion Amplification ® IRIS MX™ bietet uns durch die einmalige Schwingungsvisualisierung neue Möglichkeiten die Fehler und Optmierungspotentiale in Produktionsanlagen einfacher und schneller zu finden. Durch das für uns optimal abstimmte Training und Beispiele konnte wir das neue Tool bereits bei ersten Kundenaufträgen erfolgreich einsetzen, danke."
Peter Malz
Leiter Condition Monitoring, Instandhaltung
"The training was very, very good because of the detailed information and the practical instructions. Basic knowledge was provided in a real good manner."
"A few month ago, we as Linde REE Reliability Team decided to use Motion Amplification® for the first time, to find out by this special motion/vibration analysis the rootcause of our blower previous failure at our regional VPSA plant.
Company VIMS, as an official representative and certified service provider from Poland was happy to come and support us by this visualization of vibration on site. Thanks to VIMS Team for their professional work and for the detailed report including videos what they provided, seems we have found the possible root cause of the previous failure. Big Thanks to their unbelievable flexibility and customer focused mentality too!!!"
Bertalan Magyar
Rotating Equipment Specialist Engineer
"The training was conducted in a professional and reliable manner with an individual approach to the needs of each participant. We recommend VIMS as a professional specialized company in modern technologies for maintenance departments."
"NEAC has expanded its portfolio in the field of vibration measurement with the IRIS M camera from RDI. The quick visualization and good analysis through a video report are beneficial for our service which we offer to you"
"Acquiring of Motion Amplification® IRIS MX™ camera in 2021 for our diagnostic department has helped to eliminate a lot of guessing in many cases as to where the real faults reside within our production equipment. The vibration visualization is incredibly graphical with actionable results for follow up maintenance. It definitely saves a lot of time for everybody involved. It is excellent tool for preventive and predictive maintenance.
The initial training provided by VIMS ® Company is proper mix of theory and exercises. The trainer is well rounded within his field of expertise and provided our technicians with deep knowledge of the IRIS M™ and IRIS MX™ systems. Motion Amplification® of recordings, filtration of frequencies and creating graphs is a lot of fun. The training finished with on-line exam to provide our technicians with certificate."
Vaclav Cisar
Maintenance Engineer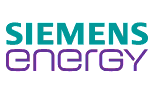 "As with any measurement, you have to know exactly what to do. Through the excellent training we have mastered the basics and the details."
"A real great device, which delivers a new perspective in the field of vibration measurement. We use it since several weeks with significant success."
Dr.-Ing. Matthias Humer
Leiter / Head of Produktgruppe Schwingungen / Product group vibrations
"Based on friendly cooperation between ArcelorMittal Poland and VIMS Sp. z o.o., one set of RDI camera IRIS M has been purchased from VIMS in year 2018 and commissioned in 2019. The RDI system working in many localisations of ArcelorMittal in Poland. We are very glad to recommend this reliable set and cooperation with VIMS company."
Zbigniew Gryt
Project Manager
"We found the support and fast responses to be excellent throughout our interactions – from enquiry to demonstration and finally for purchasing and training arrangements"
Averil Carroll
Lead Vibration Engineer
Need Help With Easier Industrial Solutions? We Are Experts!